Shaking the high school sports notebooks
James Johnson . Staff writer . December 29, 2012
www.rochesterdandc.com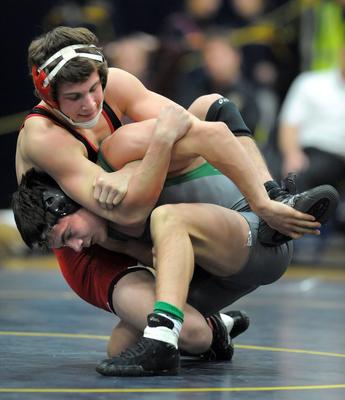 ADRIAN KRAUS staff photographer

Lancaster senior Eric Lewandowski wrestled Shenendehowa's Nick Kelley during the finals of the 2012 Teike/Bernabi Wrestling Tournament at Spencerport. Kelley pinned Lewandowski to end the matchup of two accomplished high school wrestlers.

There is a pride in the quality of teams that come to the Teike/Bernabi Wrestling Tournament in Spencerport.

Yet, the 47-year old tournament may undergo a significant tweak.

Round-robin tournament formats seem to be more popular than bracket-style events or multi-dual meets.

Wrestlers and coaches want matches, the more, the better.

You don't want to go to a tournament where you get only two or three matches," Spencerport coach Dan Glover said. "It's actually (about) bang for your buck.'

When schools backed out of the Teike/Bernabi Wrestling Tournament last week because of scheduling issues, organizers at Spencerport scrambled.

A switch was made to a round-robin format during the opening day action. Results were used to seed the fields for the bracket-format that determined the tournament's champions the next day.

"My hand was kind of forced and it was a good thing," Glover said. "Every coach I talked to said they appreciated the change.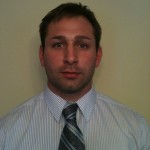 ADRIAN KRAUS staff photographer

Dan Glover



"It's a lot of wrestling, but at the end of the two days, kids were walking away with 10 matches of experience. Not that long ago, when I was in school, you didn't get 10 matches in a month."

Glover, an assistant coach at Spencerport for six years before this season, said that the Attica Tournament has a round-robin format on the first day and then goes to brackets the next.

"The only drawback I can see is that a team is not going to want to do too many of those," Glover said. "You are going to get banged up.

"Even with nine teams in our tournament, it was a meat-grinder."

Glover and Spencerport athletic director John Pelin still will consider a change in the Teike/Bernabi format.

"It worked well," Glover said.